This list pays homage to the new trailblazing art industry that is digital art. This list does not signify the most expensive or the most scarce, it's the most influential art to make an impact that superseded their respective niches and made waves in the blockchain world.
5. Cryptokittie's X Momo Wang / Crypto Kitties X Hackatao
CryptoKitties is one of the leading companies in the blockchain space and has amassed 10s of millions of dollars in revenue from selling these NFTs. Earlier in the year they partnered with the Illumination Entertainment artist Momo wang to work on there artist series kitties which sold out in under 3 mins. Then worked with a blockchain legend Hackatao making tens of thousands of dollars on both collabs. This is a great direction CK is heading in and cant wait to see what this company has for us in the future.
4. Sorare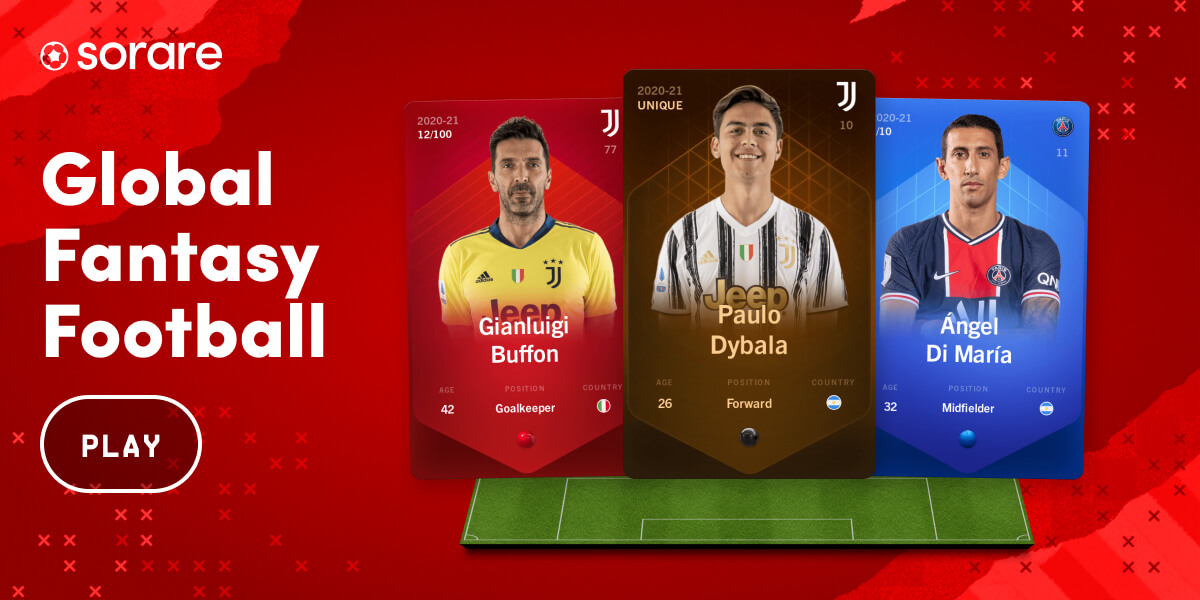 Sorare has been trending huge this year and has taken our number 4 spot on the list. They have a unique take on Fantasy Football and sold a Kylian Mbappe for over sixty thousand dollars and continuously make five figure sales weekly. This is one project to look out for and takes our forth spot.
3. Axie Infinity
Axie Infinity has been has been on fire this year and if we only looked at profit they would be at our number two or one spot. This company has been around for a couple of years now but this year seems to be their their breakout year and they've been killing in the profits. There highest priced moment Angel: went for a little over $125,000, this is an amazing sign for the blockchain community.
2. NBA Top Shot
NBA Top Shot takes our second spot, and with the company making its debut this year it has a bright future. This trading moment platform is redefining the capabilities of online collectables and setting standards in their space. These moments are beautifully edited and some are selling in the thousands. This company has made 7 figure profits and continuously pushing for the top spot.
1. Beeple
Beeple takes our number one spot with one of the most pricey online art auctions in history. The sale took place on Nifty Gateway for 3.5 million dollars for the complete collection. This is a historic time in blockchain history to see these kind of number generated so early in the concepts life span. This is inspiring to see a single collection sell so high and gives a bright future to the blockchain space. This has also solidified Beeple's career as a true trailblazer.
We are sorry that this post was not useful for you!
Let us improve this post!
Tell us how we can improve this post?